Introducing

Young People

to the…
Exciting World of Aviation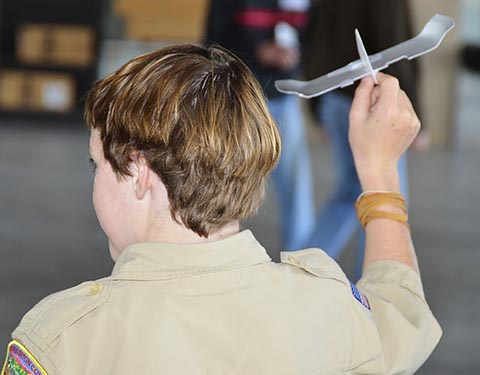 Modular, Inexpensive & Repeatable Programs For…
Future Aviators
Youth Aviation Adventure YAA has developed our signature program as a modular, inexpensive, repeatable system that can be transplanted and duplicated almost anywhere. The current platform exists for our program to be implemented with almost instant success.
Here is what they will learn…
How does an airport operate?
Learn about some of the large variety of careers available in aviation.
Build and fly a glider using a foam plate.
Did you know that some people build their own airplanes?
Learn about aviation navigation and make your own airport runway approach diagram.
How does an aircraft engine work?
Upcoming Events
Are you between the ages of 12 and 18 and want to learn about the exciting world of Aviation?  Then Youth Aviation Adventure is the program for you! Learn about Aerodynamics, Airport Operations, Careers in Aviation, Instrument Panels, Navigation, How to Pre-flight a real airplane, Build an FPG-9 Glider, and even test your aviation knowledge [...]
Latest News
Get Involved
Not a pilot? Not a problem. No Experience is required, just an interest in aviation and a desire to help.
Please join the hundreds of dedicated pilots who have made a tax deductible donation to YAA and the future generation of pilots.
Partners & Sponsors in Youth Outreach